Drinks + Tacos + Good Vibes
× rooftop taqueria × sunshine ×
On the Rooftop Bar @ Simmons everyday is perfect day for a cucina fiesta! From morning to sunset, you'll experience the casual cool vibes of Latin music, fresh flavours, and summertime cocktails – let the good times start here.
Perched atop the trendy charbar – named one of Calgary's best rooftops of 2018 – the Rooftop Bar @ Simmons is a hidden gem. Escape the hectic city life with stunning panoramic views of the Bow River as it fades into skyline and turns into fiesta. Expect casual dining with a view, as Chef Jessica Pelland brings out her more playful, lighter side to rooftop dining on her well thought out Mexican taqueria inspired menu. RTB Simmons serves casual street-style, finger-licking fare, grilled to perfection on a custom-made rooftop grill, using only the freshest locally sourced ingredients.
 
Loads of small plates, tostadas, taco sharing platters, and full flavour salads make up this rooftop menu. The food compliments the outdoor surroundings and the vibe invites you to share, as you sip on a refreshing glass of wine or enjoy your favourite summer cocktails.
 
For an unbeatable romantic night out, an impressive business dinner, or an unforgettable get-together amongst friends, the Rooftop Bar @ the Simmons will be the spot everyone is talking about.
 
We accept reservations and hold a section of tables for walk-in. To make a reservation call 403-452-3115. All reservations will be subject to weather conditions, as we may have to close the patio due to rain, wind or cooler temperature. We do post regular updates on Twitter and Instagram @RTBSimmons.
 
Rooftop Bar @ Simmons is for adults only; proof of age of majority may be required.
Phone
(403) 452-3115
Location
618 Confluence Way SE
on the Simmons Building Rooftop
Calgary, AB T2G0G1
Hours
NOTE: Age of majority only.
Su-W 11:30am - 10pm
Th-Sa 11:30am - 12am
Kitchen closes at 10:00pm nightly.
Rooftop Bar hours may
be subject to change due to
poor weather, wind or private event bookings. Click here
for daily updates and check out our calendar for private bookings.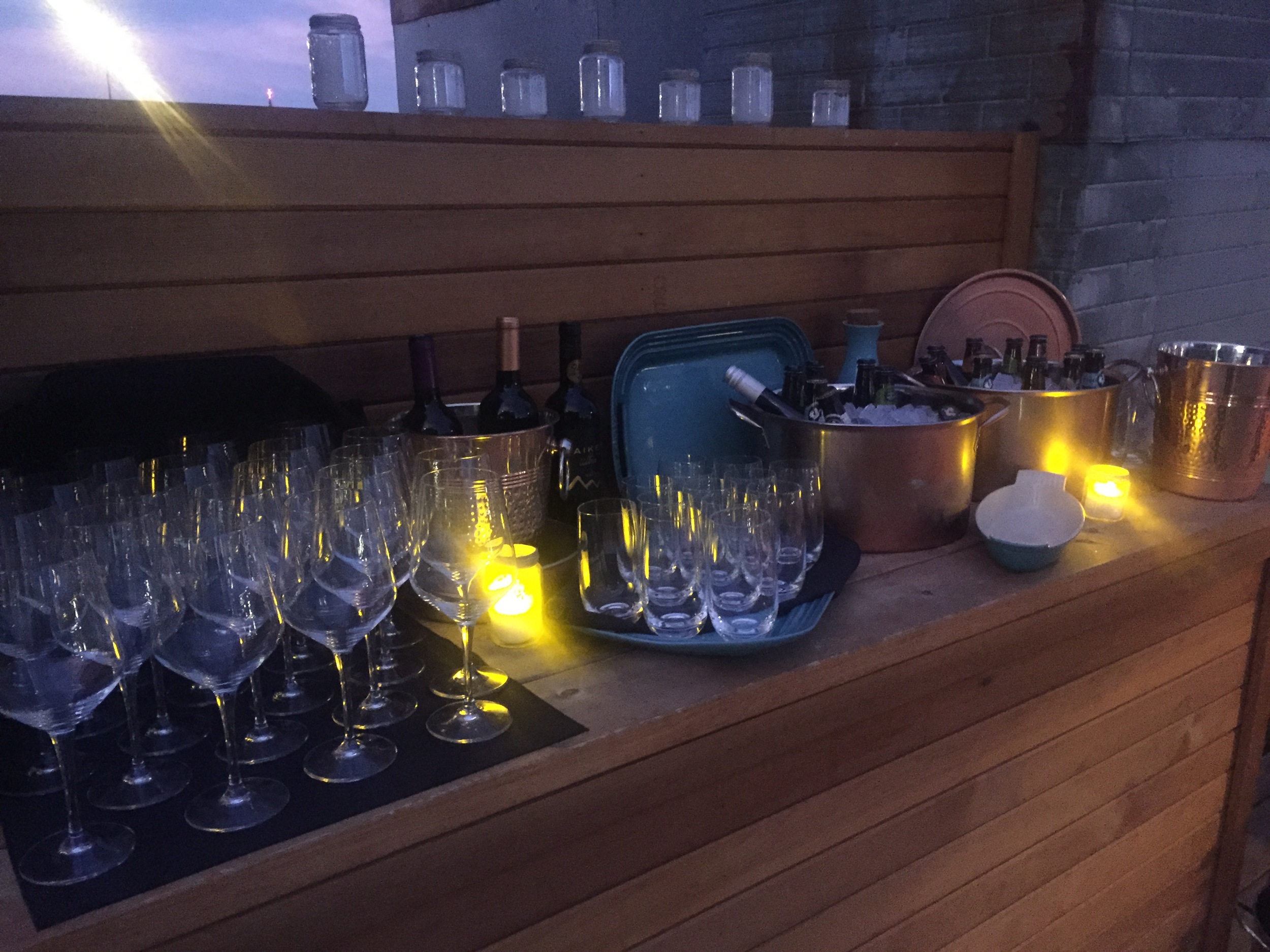 We accept reservations on The Rooftop Bar @Simmons, however they are subject to cancellation due to poor weather conditions. Should you have a reservation on the RTB, and the rooftop has been closed, you will be added to the waitlist for charbar, inside the Simmons building, and you will be notified if a reservation has been made for you.
You can also call 403-452-3115 to make a reservation for an outdoor rooftop table.
Would you look at this amazing weather! Finally!! Come join us for lunch 🌮, opening @

1130am

. Bring your friends :)

#seeyouontheroof

Holy Guacamole! It's beautiful outside. That definitely means you should come on down and join us for some rooftop…

https://t.co/SZx8QPQfxG